Administrators is a dynamic progressive company displaying a modern management culture with a professional history. We aim to help organizations make decisive improvements in their objectives and performance. This was and still is successfully achieved by our distinguished team of experts who work round-the-clock to provide clients with the needed professional business tools for great accomplishment.

Administrators is highly specialized, client-oriented, professional human resource and security risk management firm. We provide support to organizations of all sizes and dynamics, in virtually every sector, identify client needs and objectives for human resource management, and implement the appropriate plan o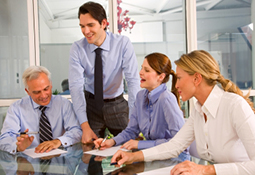 f action.

Administrators provides strategic consulting, application services, technology solutions and managed services to global companies. We help our customers achieve results by identifying mission critical issues and implementing innovative and customized solutions designed to generate revenue, reduce costs and access the right information at the right time.